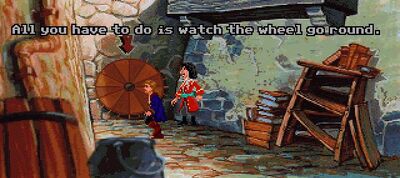 The Wheel of Fortune was a game in a Phatt Island back alley.
It was run by a Dealer with a knack for attracting unsuspecting customers.
It was rigged so that certain players may win whenever they wish and provide the correct password.
It cost one Piece o' Eight to play and there were a number of prizes available.
The prizes were: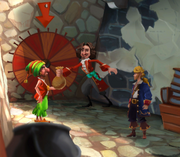 Ad blocker interference detected!
Wikia is a free-to-use site that makes money from advertising. We have a modified experience for viewers using ad blockers

Wikia is not accessible if you've made further modifications. Remove the custom ad blocker rule(s) and the page will load as expected.