Stan's Previously Owned Coffins was Stans business located on Booty Island.
Most of his stock had only been used for a few hours, and had not been touched by a living soul.
Guybrush Threepwood visited the shop on his quest for Big Whoop.
Stan would open his sales pitch with the line "Need a bin for your next of kin?"
He also sold Stan's Casual Crosses "For graves that don't need to dress up" and Stan's Kozy Krypts.
Notable Loot
Edit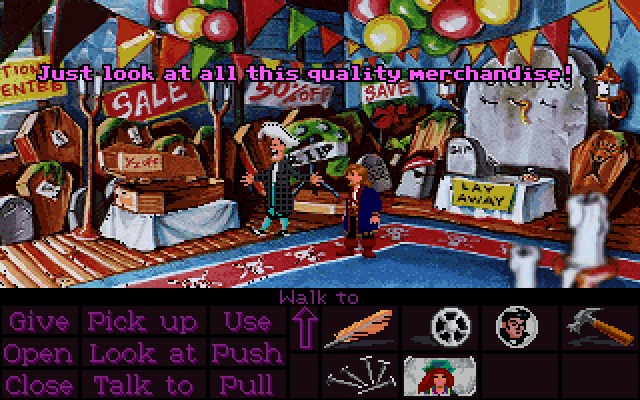 Ad blocker interference detected!
Wikia is a free-to-use site that makes money from advertising. We have a modified experience for viewers using ad blockers

Wikia is not accessible if you've made further modifications. Remove the custom ad blocker rule(s) and the page will load as expected.