Ignatius Cheese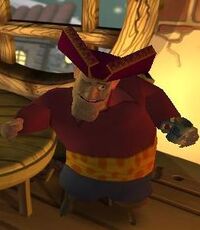 Voice actor:
W. Morgan Sheppard
Ignatius Cheese was the owner of the Scumm Bar in Escape from Monkey Island.
He joined Guybrush Threepwood's crew when he beat him in Insult Arm Wrestling.
Upon his return to
Mêlée Island
he found that his bar had been taken over by
Ozzie Mandrill
and reimagined as the
Lua Bar
.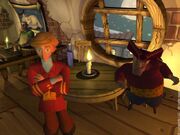 Ad blocker interference detected!
Wikia is a free-to-use site that makes money from advertising. We have a modified experience for viewers using ad blockers

Wikia is not accessible if you've made further modifications. Remove the custom ad blocker rule(s) and the page will load as expected.