The Fish
was intended to be eaten at
Governor Marley's Mardi Gras Fish Fry
. It had been caught by the Phatt Island
Fisherman
.

Acquisition
Edit
It was stolen by Guybrush Threepwood from the mansions kitchen on Booty Island.
Threepwood first had to make the Cook chase him around the building by rattling his trash cans thereby enraging him.
The fish was given to the Fisherman on
Phatt Island
as part of a bet.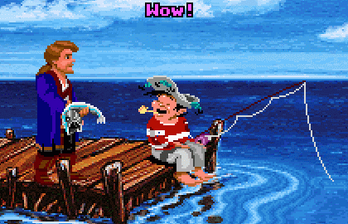 Ad blocker interference detected!
Wikia is a free-to-use site that makes money from advertising. We have a modified experience for viewers using ad blockers

Wikia is not accessible if you've made further modifications. Remove the custom ad blocker rule(s) and the page will load as expected.